Home
>
News
>
Bone China News
>
Mark Long responded to the "tableware incident": not spending more money on taxpayers
Mark Long responded to the "tableware incident": not spending more money on taxpayers
Mark Long responded to the "tableware incident": not spending more money on taxpayers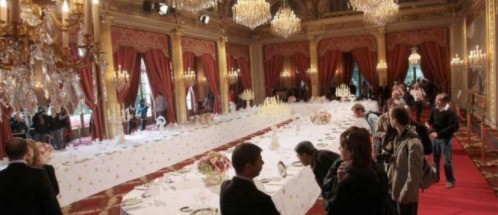 [Global Network Report] The French Presidential Palace Elysee Palace recently purchased a number of new bone china plates, including 300 bread trays and 900 decorative dining plates. The French Ministry of Culture reportedly allocated about 50,000 euros (about 395,500 yuan). ) Pay the plate design fee to 30 artists. However, the French "Ducking News" reported that according to the latest price of the manufacturer, a simple and undecorated plate costs 400 euros. These 1,200 bone china plates are estimated to cost at least 500,000 euros.
France's "European Times" reported on July 19 that French President Mark Long spoke about the change of tableware at the Elysee Palace on July 19, local time. "The new tableware will not let taxpayers spend a penny more."
According to reports, on the 19th, Mark Long said at the opening ceremony of the new version of Marianna (one of the symbols of France): "I can look directly into your eyes and say that the new tableware will not let taxpayers spend a penny more." And "this is not out of my own preferences."
Earlier, Mark Long once said, "We spend a lot of money on subsidies, but people are still very poor." Some netizens sarcastically said, "You spend money on the plate, but people are still not happy."
Our company promises to deliver the goods on time, guarantee the quality of the goods, guarantee the quantity of goods, and provide the best cost-effective products for the customers
Get special offers, new products, and more – right in your inbox!